For 30 years, the Toulouse-based company has supported the biggest names in the profession to allow their travelers to discover the world with complete peace of mind.
Meeting with Stéphan Chaubet, its manager.

To start this interview, how is Assurinco doing?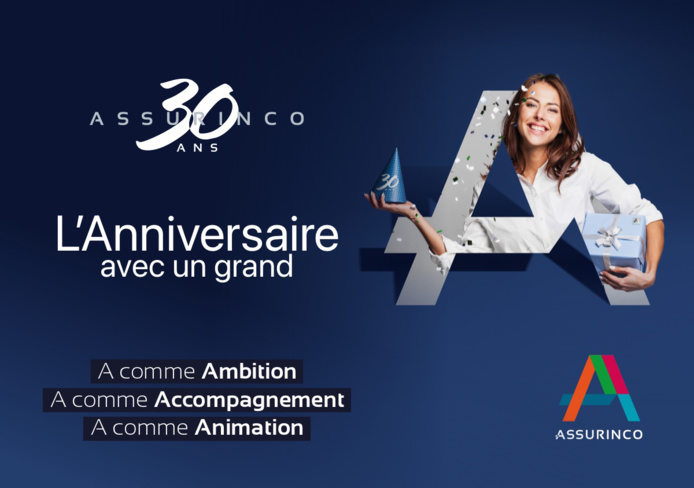 30 years of Assurinco © Agence Homère
Stéphan Chaubet: Definitely better in recent months! It must be said that the health crisis of 2020 and 2021 was trying from all points of view, financially of course, but also nervously!
Being in uncertainty for such a long period is tiring, the whole family of the trip has been put to the test.
Are you talking about the travel family, is it a close-knit universe?
SC: Yes! Adversity creates bonds!
Our daily work is to support our operator partners in the search for solutions and services for their travellers. Our vocation is to insure and manage the unexpected. In the event of a problem, it is up to us to react pragmatically. In this sense we are a big family showing resilience and of which we are a full member.
More specifically, what is your role?
SC: We are here to bring reassurance and peace of mind to nearly 800,000 travelers a year who today want even more to benefit from efficient and complete solutions.
You are celebrating your 30th birthday, what are the most significant events that your company has experienced?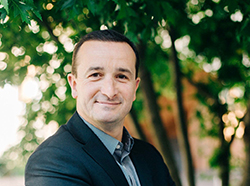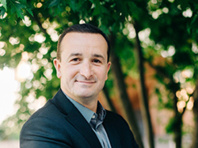 © Assurinco
SC: We can't really speak of highlights but of a succession of events.
Of course, like all companies, we have experienced the digital shift, the growing evolution of our customers' demands, but in our sector perhaps more than in others, the sense of human contact has remained fundamental.
This is what drives us on a daily basis to provide the best support to our partners and their traveling customers.
This is all the more necessary since travel insurance is not compulsory, it is a service left to the free choice of travelers, who must be able to count on their insurer.
We are a toolbox in which everyone can find a solution ideally suited to their trip.
What's new for Assurinco this year?
SC: Quality, service and support.

We remain true to our values ​​and commitments. Both for our operator customers and for the travelers who trust us.
We strive to provide dedicated, expert and available teams. It is essential that we can, via all possible channels (telephone, digital solutions, etc.), deliver quality support that is as fluid and transparent as possible. To do this, we rely on technology as a performance element in the service of customer relations.
We have always done it but we will still go further. Also, in order to help our customers in their process, we are going to set up a platform on which they will be able to find all the support elements in terms of compensation management, training and knowledge of their guarantees.
All of our supports, services, tools and contracts have been thoroughly redesigned, mobilizing considerable resources.
That is to say ?
SC: Well, for example, we have developed our operational organizations with a new sales department headed by Benjamin PATIER and back office functions reinforced by strong recruitment.

Our professions are in constant evolution and require a permanent dynamic. Things move very quickly and we have to predict trends, even anticipate them with our insurance partners.
We innovate in order to always improve our remote monitoring service on a daily basis. This service, which underlines our commitment, involves new skills and allows us to provide tailor-made support, which combines human empathy and digital pragmatism.
This is why today Assurinco Tourisme has 27 people whose mission is to follow, reassure and watch over travelers wherever they are.
By the way, do you insure all destinations?
SC: Yes of course! From the most distant to the closest, because we also insure travelers who visit our country!
What would you like to say to your collaborators, your partners?
SC: To my collaborators and my partners, I would say thank you! Thank you because without them nothing could have been done, nothing could have moved forward. Thank you for the trust, thank you for the availability, the quality of the work, thank you for being able to count on you, thank you for the liters of coffee, the sometimes endless hours, thank you for playing the company game! So thank you… and congratulations for all that has been achieved and all that is to come.
To our partners I would also say thank you for having believed in us and for allowing us to grow and to be today in the leading group, to collaborate with the biggest names in travel. Our success is above all theirs!
On this subject, in 2022, to celebrate our anniversary and thank them for their trust, we are going to offer our most loyal partners and employees the opportunity to share moments of conviviality.
It's your company anniversary, what can we wish Assurinco?
SC: To continue to cultivate the customer relationship, to always take care to understand the concerns of our partners, to maintain and develop this relationship which has always made us grow.
Learning from our current and future customers allows us to meet their expectations and continue to collaborate with confidence in a sustainable and prosperous market.
Contact the Assurinco team

For more advice and information, do not hesitate to contact us by email: [cdeprez@assurinco.com]mail:mailto:cdeprez@assurinco.com and to consult our website www.assurinco.com
You can also reach us on 05 34 45 04 00